Guide: In the face of market pressure in recent years, Wenzhou printing and packaging industry enterprises are striving to explore and transform into stationery, cultural products, animation and other industries. The transformation is basically smooth, the market prospects are also very promising, but also the market, consumer response and information feedback.
High-simulation calligraphy and painting, children's series books, illustrations and puzzles, labeled "Sheng Gao" produced Snoopy, Disney and other anime series puzzle stationery... Do you know? They may be manufactured in Wenzhou, and the company that develops and produces them is originally printed and packaged. Chen Houqiang, secretary general of the Cangnan Printing and Packaging Industry Association, said: "In the face of market pressure in recent years, Wenzhou printing and packaging industry enterprises are striving to explore and transform into stationery, cultural products, animation and other industries."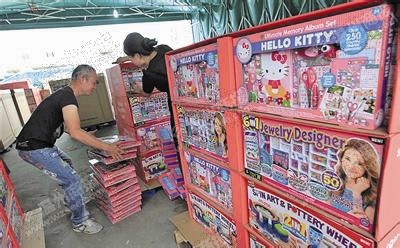 Wenzhou printing and packaging enterprises to transform into cultural products, animation and other industries
Printing and packaging enterprises: playing animation and stationery industry, involved in high imitation paintings and calligraphy. Zhejiang Ruifeng Printing Co., Ltd., founded in 1996, is still working in the printing and packaging industry, but Chairman Zhu Shuyuan founded in 2008 after 12 years of entry. Jianyi Culture Art Co., Ltd. started high-simulation painting and calligraphy production. The production building of Ruifeng Printing has become his production base in Longgang and has become a simple art world. Now, in the late Ming and early Qing dynasties, the painter Tong Yu's "Songhe Yannian", the Qing Dynasty painter Yu Yu's "Flower and Bird Book", the Tang Dynasty painter Li Liben's "Steps", the Dutch painter Van Gogh's "Bumper" and other famous artists The famous paintings of this painting are collected here.
"In addition to the museums and collectors who need high imitation works for the protection of authentic products, the modern home decoration market has great demand for them. I am very optimistic about the market of high simulation painting and calligraphy." Zhu Shuyuan said.
Zheng Zhenguo, who also became a supplier of printing products such as Wal-Mart stickers in 2008, and three entrepreneurial partners also began to explore the transformation. They established Zhejiang Shenggao Arts & Crafts Co., Ltd. After several years of market exploration, they have now become children's educational stationery manufacturers and suppliers, supplying children from Europe and the United States with notebooks, story books, paintings, greeting cards and other products. Puzzle set stationery, up to thousands of categories. Last year, Shenggao also obtained sales authorizations for international first-line animation images such as HelloKitty, Snoopy, and Disney.
Wenzhou Yifeng Printing Co., Ltd. went further. In 2011, this company, which was originally not in the industry, purchased 60% of the shares of Shenzhen Book Boy Culture Development Company with 10 million yuan in cash, and achieved the control of the top ten animation design company in the country. Animation industry, copyright industry, book publishing industry. Since then, the company has shifted its development focus to the development of the book market, focusing on animation series and children's books. From 2012 to the present, they independently developed a series of books, illustrations and puzzles, such as "Bear Infested", and "Baotouqiang" hands-on toolbox, and have hundreds of children like "Altman" and "Space Man". The copyright of books, illustrations and puzzles is over 200 new products each year. In addition, the company has established strategic partnerships with a number of publishers such as the Straits Publishing Group and Fujian Children's Publishing House, and has published nearly a thousand products.
After the transformation, the development has been good: the annual output value of the enterprise has exceeded 200 million yuan. According to the incomplete statistics of the Cangnan County Printing and Packaging Industry Association, only in the Cangnan area, starting from the printing and packaging industry, the company has a book printing license to develop and publish books and magazines. 8 companies, about three or four of the development of educational stationery and education products industry, entered the animation industry's three or four, engaged in the development and production of notebooks and other cultural products, no less than 10 other, such as high-profile simulation paintings, murals, etc. A variety of products can not count one by one.
"These wonderful transformations seem to be basically successful at present." Chen Houqiang introduced that from the printing company to the cultural company and then to the publishing company, Yifeng Printing, the output value from 12 million in 2008 to the current 200 million yuan, It has increased by 16 times, tax revenue has increased by 12 times, and corporate profits have increased by 6 times. In 2011, Shenggao's production value exceeded 100 million yuan. In 2013, it exceeded 200 million yuan. It has become one of the children's educational stationery suppliers of European and American commercial department stores such as Wal-Mart, Target, and Macy's. Lianhua Hengyue Group, which develops and produces a series of notebook products, only received orders for new products with a total amount of more than 50 million yuan at the order meeting at the end of April this year.
The key to success: the ever-changing printing and packaging industry chain, Chen Zhiyong, chairman of Lianhua Hengyue Group, and Zhu Shuyuan, head of Jianye Culture, said that the transition is basically smooth and the market prospects are very promising. The reason is that they are very concerned about the market and consumption. On the other hand, their transformation seems to be like the Eight Immortals crossing the sea, but they all have a similar place, and they are not far from the industry of printing and packaging. "Still in the field that they are familiar with. development of".
"Transformation should be an in-depth extension of the industrial chain." Chen Houqiang said that in recent years, due to factors such as the economic environment, Wenzhou printing and packaging industry enterprises have explored transformation under pressure. In fact, many enterprises have failed in transformation. Their transformation direction is basically an industry that has little to do with the original industry. "It is better to be familiar with life, and it is worth learning from various industries."
Women's zip wallet is an indispensable item in every woman`s handbag. Many women use a big handbag to carry tons of personal items, including cellphones, cosmetics, and handbook. And they use a wallet to keep their money, payment cards, information cards or some important notes well organized, so that they can get to them immediately without difficulty. Sometimes, when hanging out at night with friends or stopping by a store, women like to use a Leather Zip Around Wallet as well, for the most convenience.
Zip Around Purse,Small Zip Around Wallet,Leather Zip Around Wallet,Zip Around Wallet Women'S
Guangzhou Jerryan Leather Co.,Ltd , https://www.jerryanbag.com